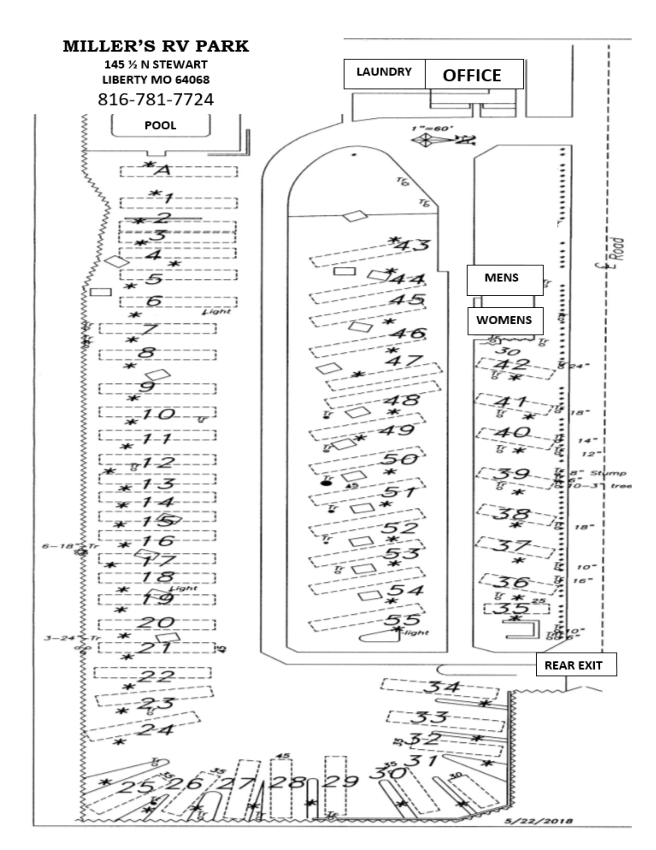 We are located at 145 NORTH STEWART RD in Liberty, MO, on the East side of I-35, between exit 16 & 17.
EXIT 16- Go EAST from I-35 to the first stop light and then turn left, on North Stewart RD., past the roundabout and the Super 8 Motel to Miller's Kampark.
EXIT 17- Turn East from I-35 on 291 Hwy South 9/10 mi., down the hill to North Stewart Rd. by the Liberty RV Dealer.
Great Location! Great Amenities! Great Resources!