These list are here to help you know what items may be kept on the OUTSIDE of your space.
Fire Pit must be 6 inches off the ground per city code
Small BBQ Grill
Outdoor – Patio Furniture
Outdoor Rugs
Potted Plants
Outdoor Kids Toys
NOT Acceptable
Outdoor Items
Clothes Lines
Appliances – freezer refrigerators etc
Indoor Furniture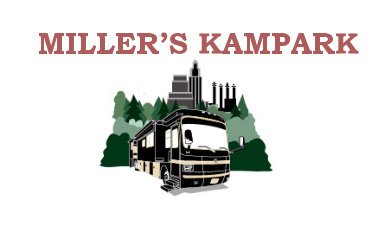 Millers' Kampark is a family owned small Self Service RV site rental business.
• No services provided.

• The site rental fees are for the usage of the applicable site and our facilities are available to the registered guest only.

• Guests must register at the office
If you need assistance, please call
816-781-7724
Thank you, Miller's Kampark Management
Great Location! Great Amenities! Great Resources!